High Sierra Vacation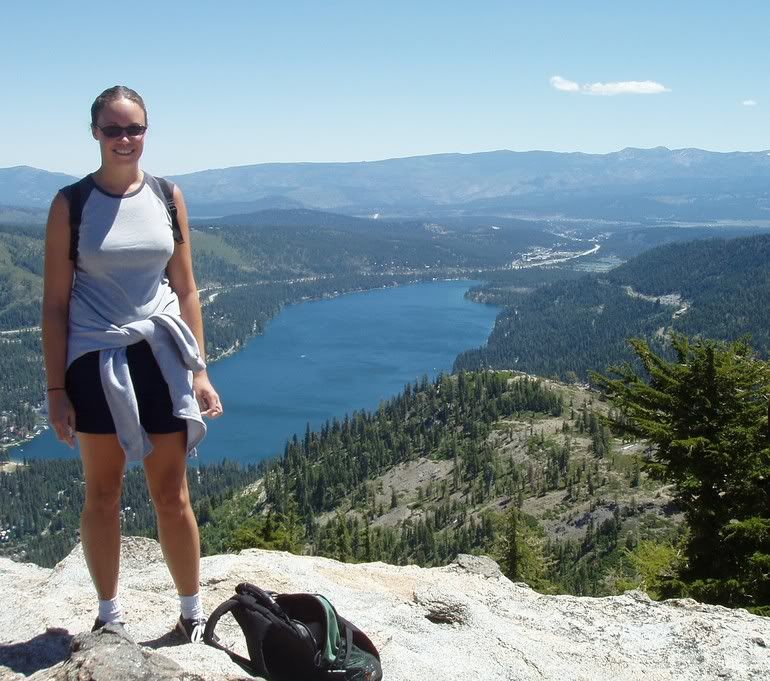 Daughter #1 & Donner Lake
I'm afraid I will not be posting much of anything in the next three weeks. I am leaving one paradise for another.....heading to the beautiful Sierra Nevada Mountains to spend time with my extended family at Donner Lake over the Fourth of July.
Later, I will head to Southern California to help daughter #1 find housing for her upcoming move to that area for graduate school.
Then comes a Presbytery meeting in Los Angeles and, finally, a return to the Sierra for one more week; this time hiking and fly fishing with my brother.
If I run across a computer with an internet connection I might (if my wonderful wife is not watching) post a few thoughts or photos so don't abandon me forever!
To those of you who visit me often, thanks. I hope to see you again, soon. To the rest of you, take a look through the archives. There are things there that will make you smile....and a few things that might make you cry!
So, Aloha In Jesus to you all. Be sure to take some time out to enjoy your summer, too!
Just for fun, here are some photos from last year's trip!