2005 Paris Air Show Unveils Airbus A380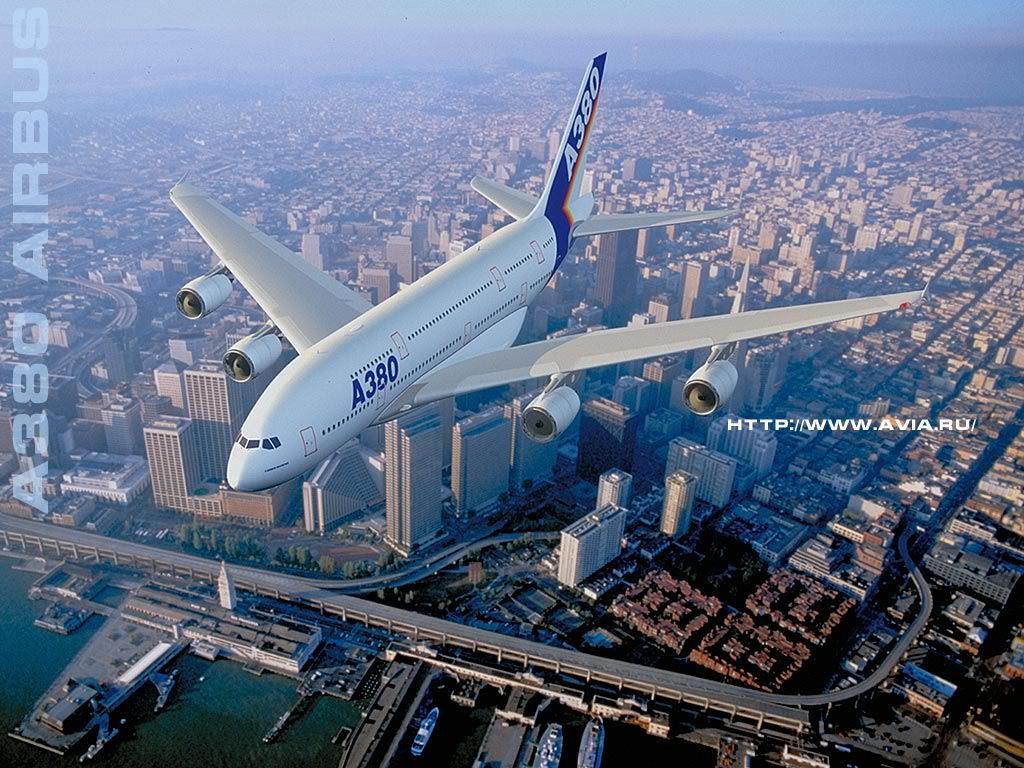 Airbus A380
(click to enlarge)
The annual
Paris Air Show
, which begins tomorrow, will feature the first public flyby of the new Airbus A380 Super-Jumbo passenger jet. The new plane dwarfs the current title holder of world's largest passenger jetliner, Boeing's 747 (see comparison
here
). Production delays have diminished hopes of contracting for 100 of the new airplanes. 50+ have already been claimed by major airlines (Note: They have to be major airlines....who else could operate and maintain them!).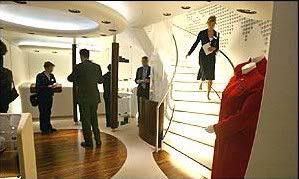 The elegance and verstility of the A380's full-length double-deck seating areas is expected to lure passengers demanding more comfort and more leg-room in their long-distance air travel.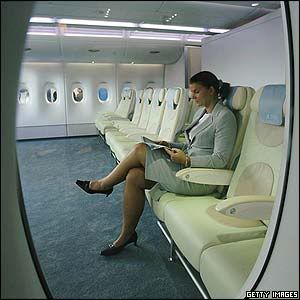 Hopefully, the A380 pilot at the airshow will not attempt to wow the crowd with the sort of aerial theatrics that destroyed the Soviet Union's TU-114 SST back in 1973 (see pictures
here
).
In any case, Germany and France have invested heavily in this behemouth and have bet the house on its commercial success. If it becomes standard fare in the airlines circuit one can only pray that it will prove its worth in both economy and safety.