Illusionists Create Controversy Over Flight 93 Memorial Plan
Brave men and women died on September 11, 2001, when Flight 93 crashed in a rural spot in Pennsylvania. Those who took action knew that they were going to die so they acted to prevent the terrorists from carrying out a devestating crash into what was most likely supposed to be the White House.
For several years the National Park Service and others have been working with survivor's families and others to create a suitable and lasting monument at the crash site.
Finally, the design shown below was chosen (click to enlarge).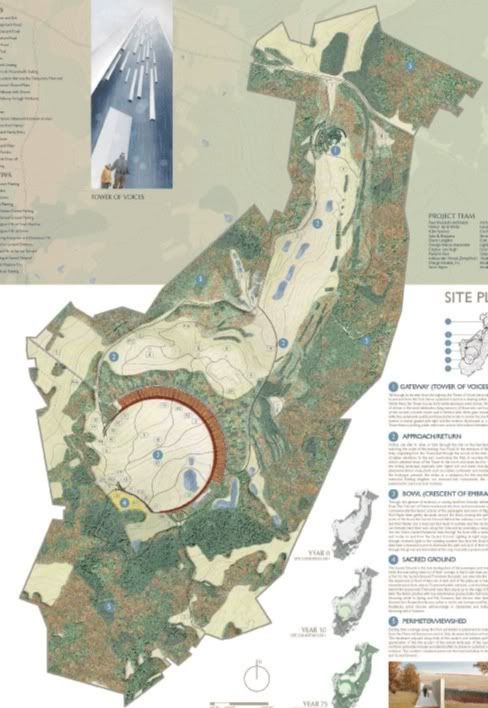 Central to the plan is a semi-circular "Crescent of Embrace" that both frames and sets apart the "Sacred Ground" of the crash site, where many of the passenger's remains are interred.
To some, however, including the normally sane
Captain Ed
,
Michelle Malkin and Charles at Little Green Footballs, that "Crescent of Embrace" looks far too much like the crescent moon on the Muslim logo (minus the star, of course).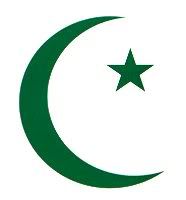 Their superimposed crescent makes the monument design look like this:


For Captain Ed
the crescent suggests that either the designers had no idea about the event they intended to memorialize, or that they want to turn this memorial into a multicultural scolding for America in the same way that the World Trade Center memorial designers attempted earlier....As long as that crescent remains in the design, I'm not donating a red cent to the memorial.

After reading all the hoopla over this matter I began to smell a conspiracy lurking....slinking about throughout history, sneaking the "crescent menace" into some of our most famous historical and architectural sites and, even more disturbing, into some of the most mundane items in our daily lives.

After a brief sabbatical of somewhere around 60 minutes or so, I uncovered the following sinister symbols of Islamic serruptitiousness:


The symbol for the Royal Canadian Navy Ship, "Crescent"
The state flag of South Carolina
Spielberg and Geffin's DreamWorks logo
Fake Roman coins
The Lincoln Memorial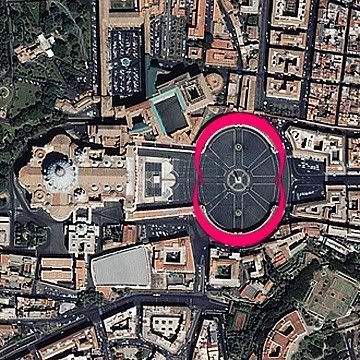 St. Peter's Square in Rome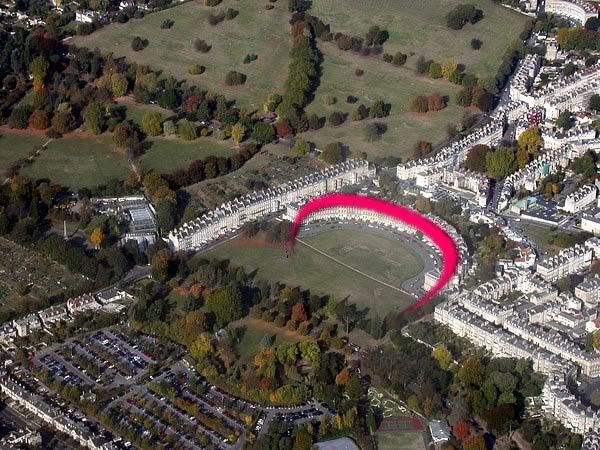 The Royal Crescent in Bath, England
Stonehenge
And, the most nefarious of all......

The Croissant
Clearly this all leads us back to the French!
The next time I dine at
Le Bernardin's
in New York I will be sure to order "Freedom Rolls" instead!
As for those who find Muslim terrorists hiding under every semi-circle, I say,


HAVE A NICE DAY