NBA? Who Cares?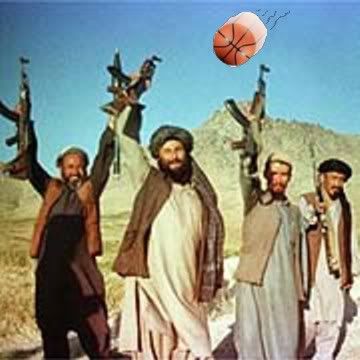 I like sports. I like watching good competition on TV. Most of what pretends to be good competition on TV isn't. So...when the NHL struck out last season I didn't even miss the assorted playoff games I might have watched.
Today, on the FoxNews web page, I copied off the following stories being promoted:
Somehow, the "
NBA Labor Talks Collapse
" story looked really out of place among the other stories. That and the "Study: Champions Usually Wear Red." Does anybody really care? People killing each other, spreading hatred, carrying guns to school, criminal convictions, attempted assassination of the president....and the NBA? You've got to be kidding!
The NBA is all about big, athletic men and rich owners making lots of money.
The other stories tell of life and death.
It's good that most newspapers still keep the sports on a separate section or else they would look out of place there, too!