Center for Tomorrow's Leaders--Hawaii Youth for Christ

This afternoon I attended a graduation ceremony for 17 high school Juniors and Seniors. They have completed a unique program sponsored by
Hawaii Youth for Christ
called, "
Center for Tomorrow's Leaders
."
Selection for this intensive 9-month program is by referral and application. Top applicants attend weekend retreats, small group meetings and visits to Hawaii leaders in education, business/finance and government. For example, they met for an hour each with Governor Linda Lingle, Lt. Gov. "Duke" Aiona, the President of First Hawaiian Bank, department heads from the University of Hawaii, and many others.
The program prepares and encourages these young men and women to become leaders in their communities, in whatever area of business or profession they may persue. As Christians commited to the moral, ethical and spiritual values of their faith, they pledge to dedicate their lives to serve and lead others with both conviction, character and integrity.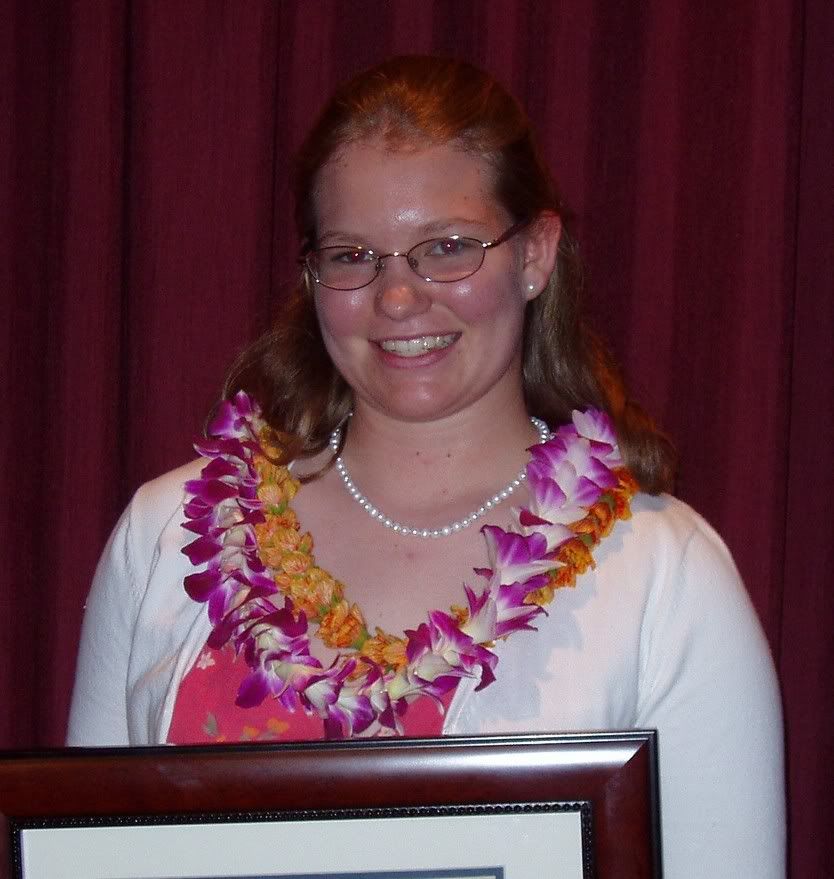 One of the graduates was Bethany, a member of my own congregation. Beth, a very busy Senior, though long and hard before applying for this rigorous program. It is evident to everyone, including herself, that she has grown and matured through this experience.
I am proud to be a prayerful supporter of Hawaii Youth for Christ. I have worked alongside them with the Jesus Hawaii Project (which provided a copy of the movie video "Jesus" to every household in the state as well as Christian information distribution to every midde/high school campus) and with last year's massive Harvest Crusade visit by Pastor Greg Laurie. My church has frequently hosted YFC training and workshop events targeted for central Oahu.
Interestingly, in addition to a framed certificate and a framed group photo (with the Governor), every graduate received a copy of Hugh Hewitt's book, "
In But Not Of
--A Guide To Christian Ambition and Desire To Change the World."
A good choice, I think, especially since the subtitle nicely sums up the general purpose of the program!
Since Hugh is such a big supporter of
Young Life
(he has a link at the top of his
home page
), I hope he doesn't mind the "competition" using his stuff!