Swimming With the Turtles On North Shore Oahu
Daughters #1 & #3 joined me for a morning of snorkling at Shark's Cove (Pupukea) on Oahu's North Shore last Friday. That stretch of coast is both a marine preserve and one of the island's premiere scuba/snorkling areas. It was a state holiday and the area was jammed with people of all shapes, sizes, races, cultures, languages and nationalities. But the fish didn't seem to mind. In fact, they seemed to enjoy all the attention they were getting!
The morning's highlight was our encounter with three Green Sea Turtles. A "Daddy" sized one along with a "Mommy" and a "Baby" turtle, too. Sort of a family! With a cheap, disposable (non-flash) waterproof camera I came away with the following pictures. They turned out nice enough to want to share them with the world!
First come the turtle pictures!

"Mommy"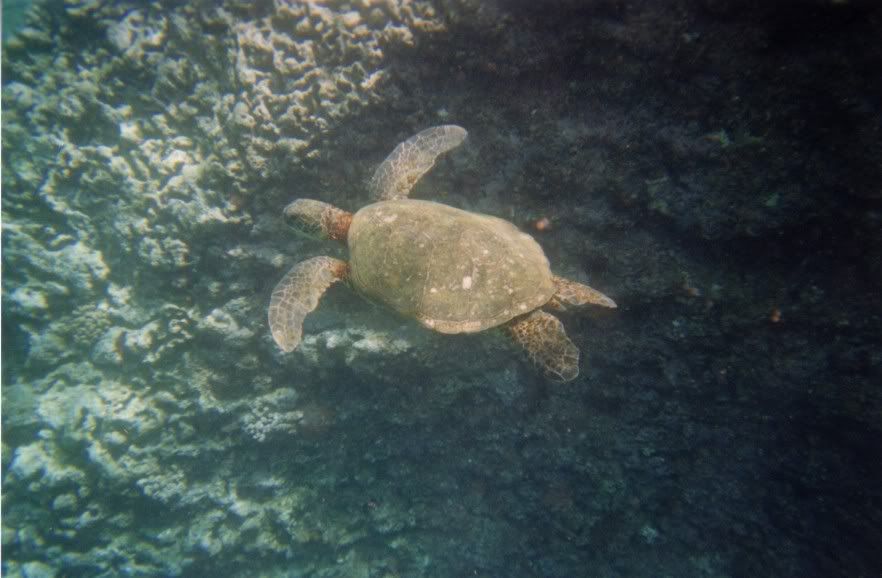 "Mommy"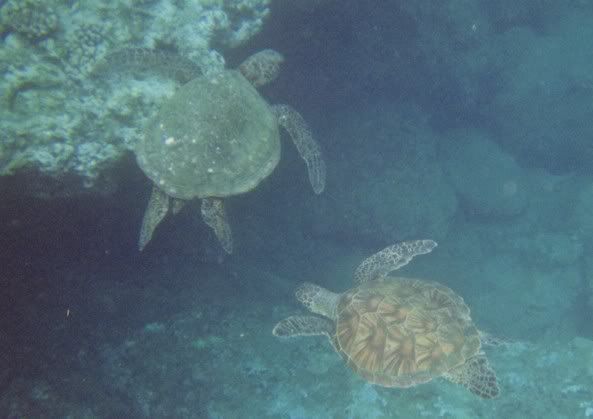 "Mommy" & "Baby"


"Mommy" again (sorry, no "Daddy" pictures)
Then some "fishy" ones.
A Moorish Idol

I said it was crowded!
Orangebar Surgeonfish

Another Moorish Idol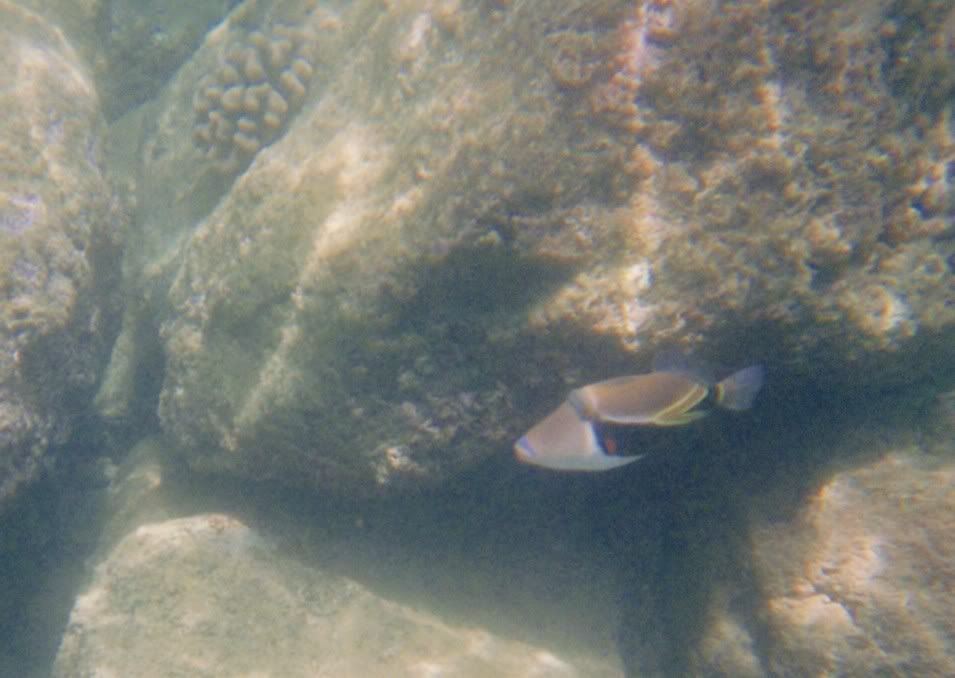 The infamous Humuhumunukunukuapua'a

A narrow spot between reef and the ocean's surface
And, lastly, a friendly wave from Daughter #1.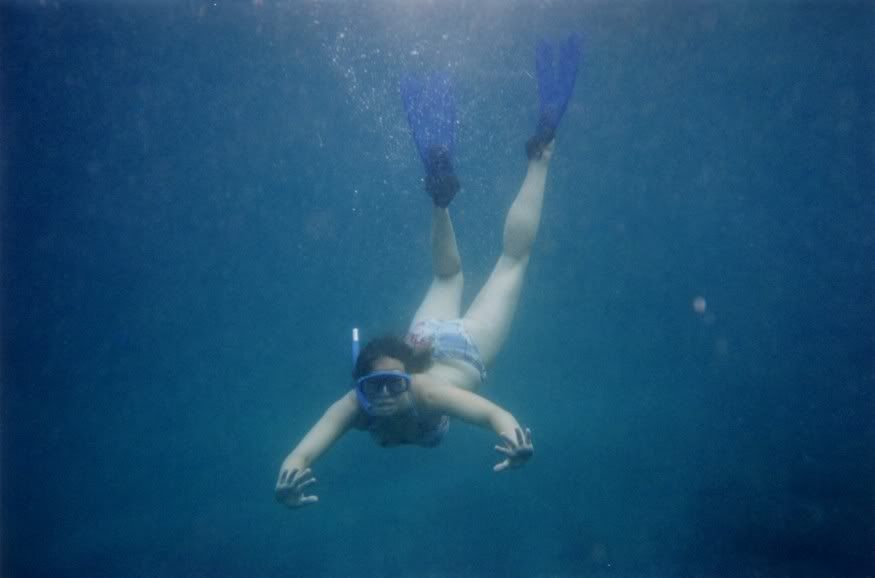 Each of these photos was scanned from the original prints and color adjusted to look just the way we saw them under the water! Pretty good, huh?