Chinese-English Chopstick Package Translation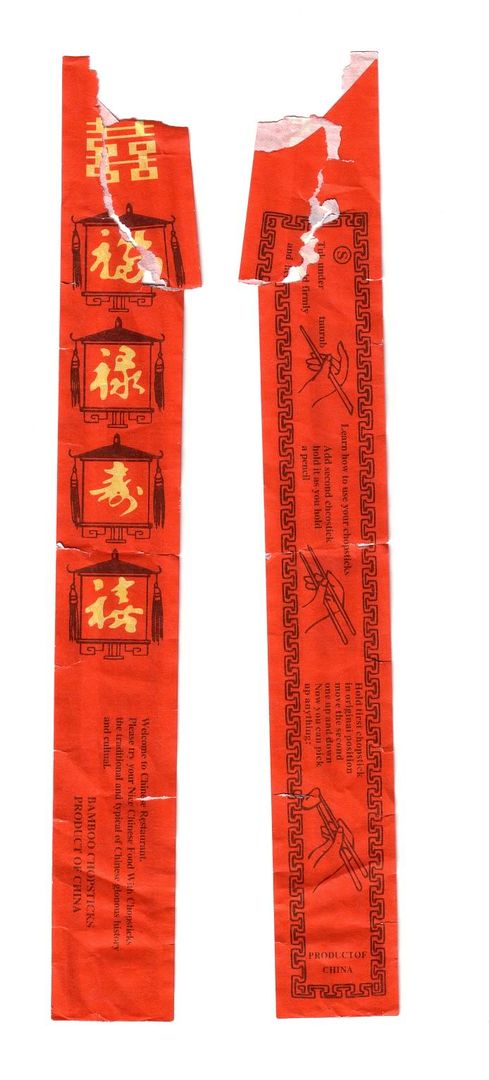 While eating a vacation meal at a Chinese restaurant in Portland, Oregon, last month, we were given chopsticks sealed in a paper wrapper that said, "Made In China."
Those words were just about the only thing that the translator got correct. Here is what else we found on the wrapper (you can click on the photo to read it for yourself):
Welcome to Chinese Restaurant. Please try your Nice VChinese Food With Chopsticks the traditional and typical of Chinese glunous history and cultual.
And then, of course, there are the instructions in how to use your chopsticks. Here I'll let the pictures speak for themselves.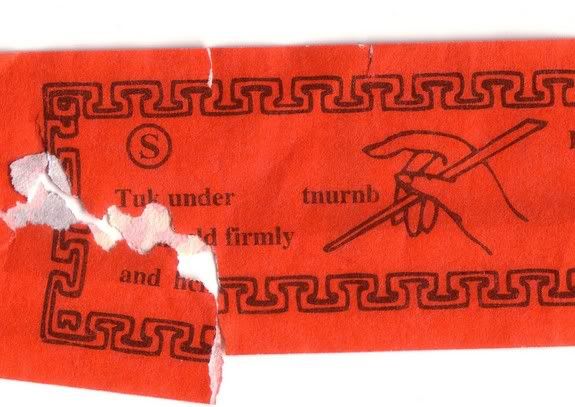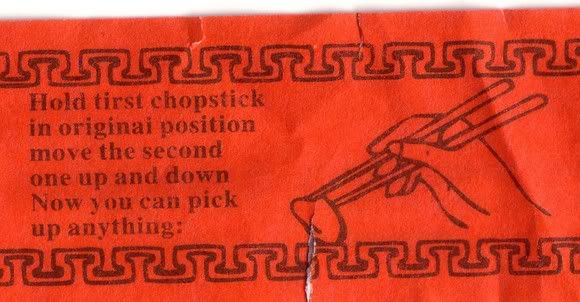 The spelling and grammar errors are so bad that it crossed my mind that it may have been done on purpose simply to provide a little entertainment for the user. Perhaps this is an evil plot by Taiwanese nationalists who print these things up simply to embarrass their mainland rivals!
In any case, I hope you enjoyed this stroll down Cliche Lane!