Church Block Party In Hawaii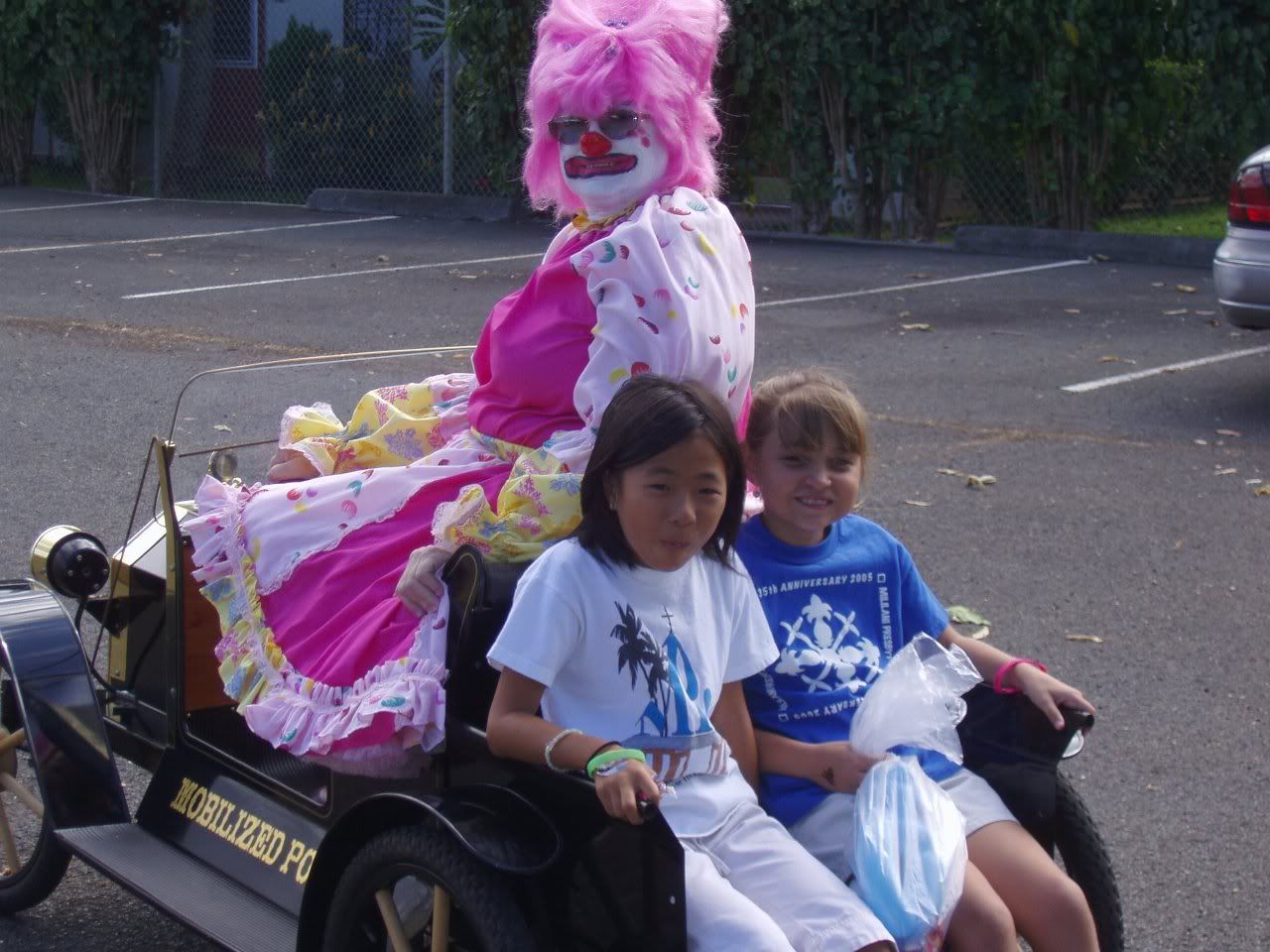 Every year, for the past six years, my congregation has thrown a "Block Party" for our neighbors and community of Mililani. Today we had our 7th.
(Click on pictures to enlarge)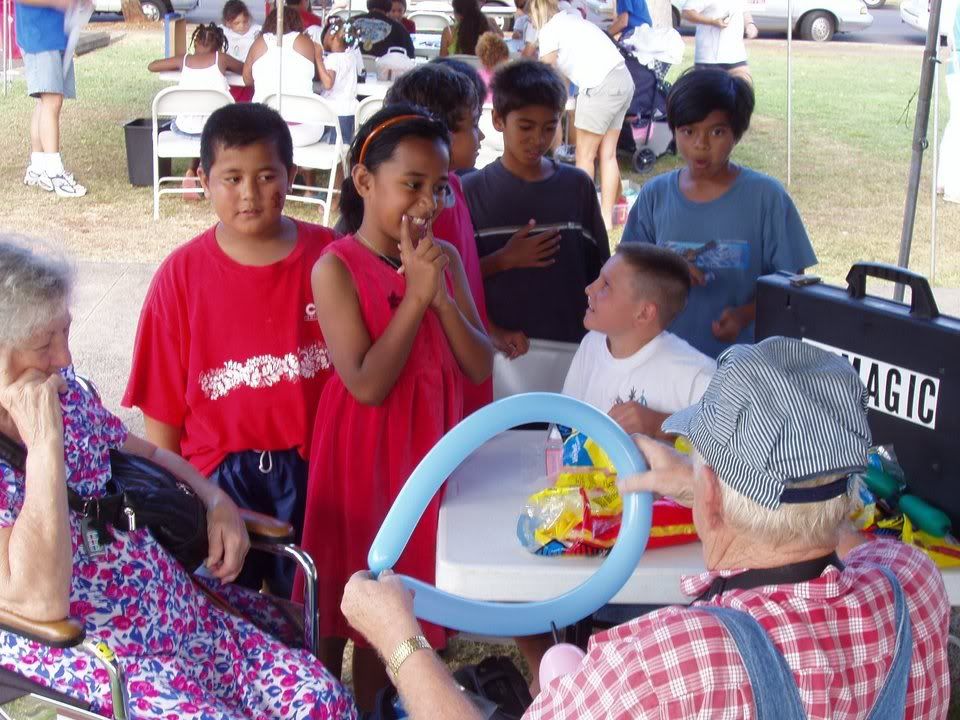 .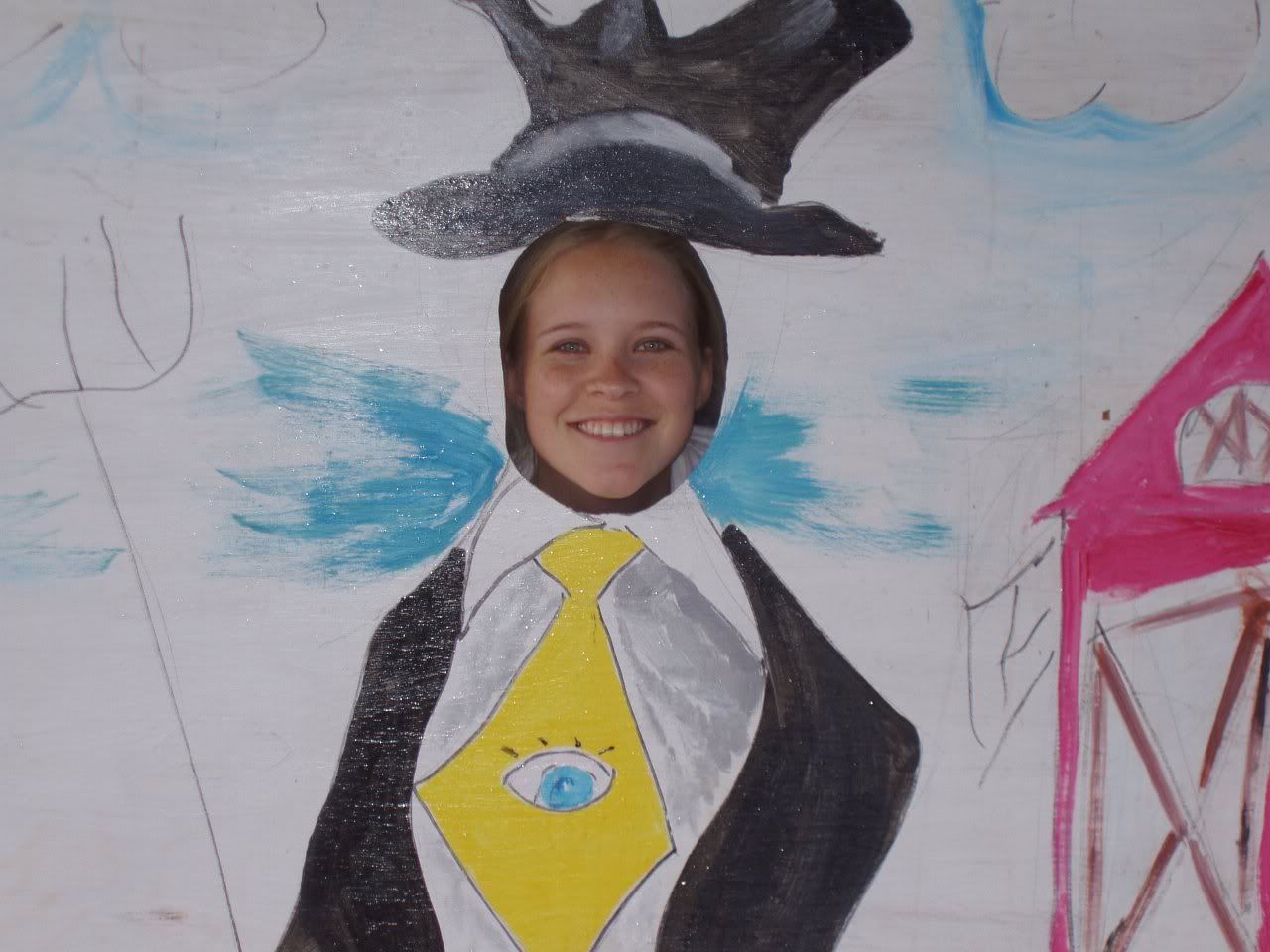 We throw the party for several reasons: 1. To show our neighbors that we're glad to have them around! 2. To give a chance for folks to get to know us better, and 3. To share the good news of God's saving love in Jesus Christ.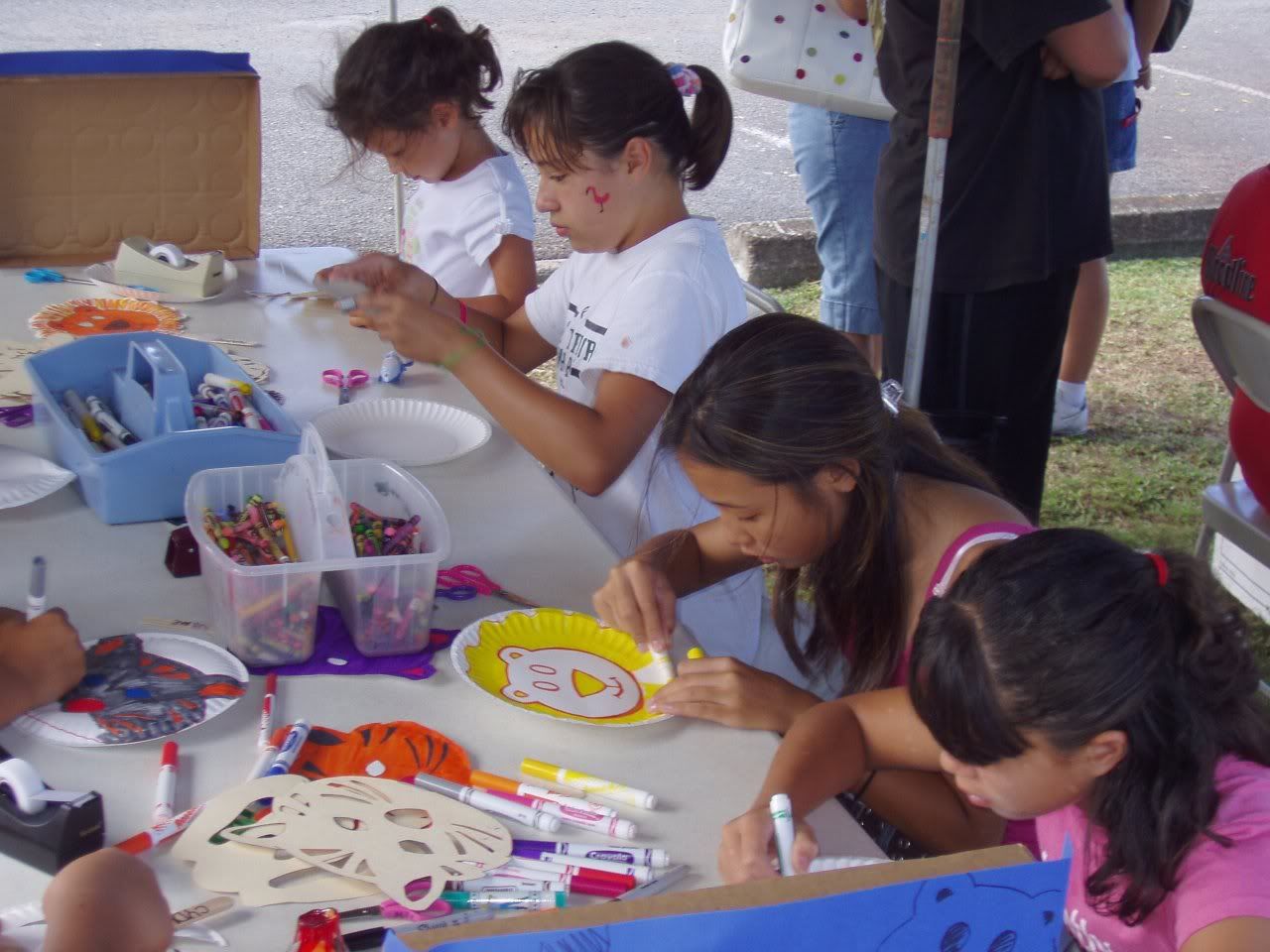 .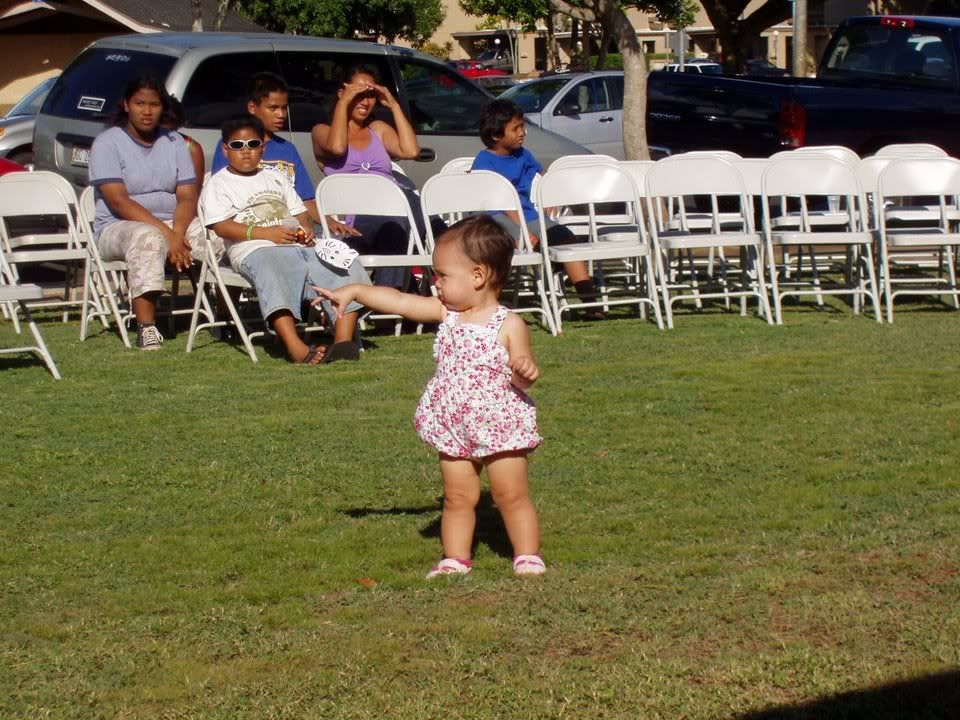 This last reason is the best one, of course. Since God's love is free, we offer everything at the Block Party for free, too! The entertainment, the children's activities (face painting, crafts, "pond tic-tac-toe," sponge throwing and a real dunk tank), bibles, the "Jesus" video, devotional materials and, of course, food....lots of food. Hot dogs, beef & long rice, white & brown rice with chili, raw veggies and lots of chocolate brownies.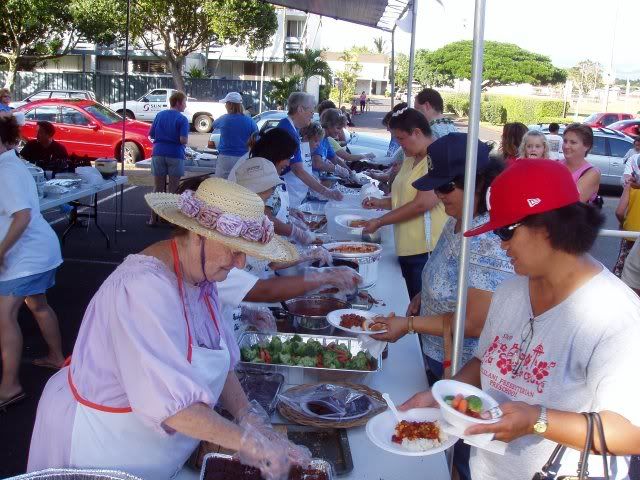 ..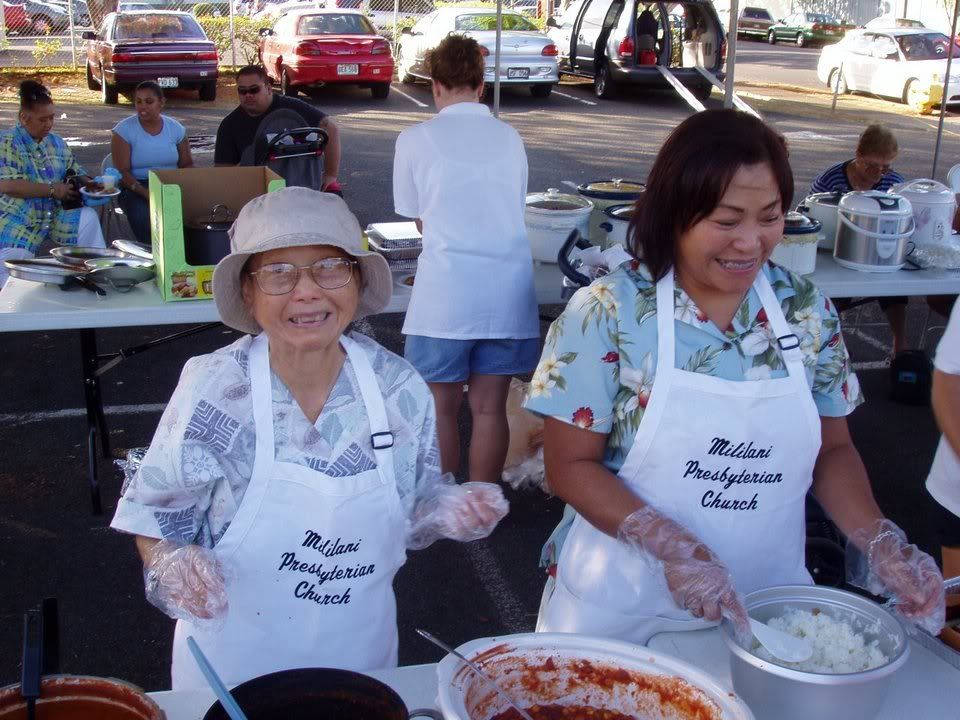 It's a lot of work but a lot of fun, too. We're helped out by the Korean, Samoan and Micronesian congregations that worship and meet in our facilities each week (we do not charge any rent....after all, the Gospel is free, right?). Other local congregations also help out in various ways.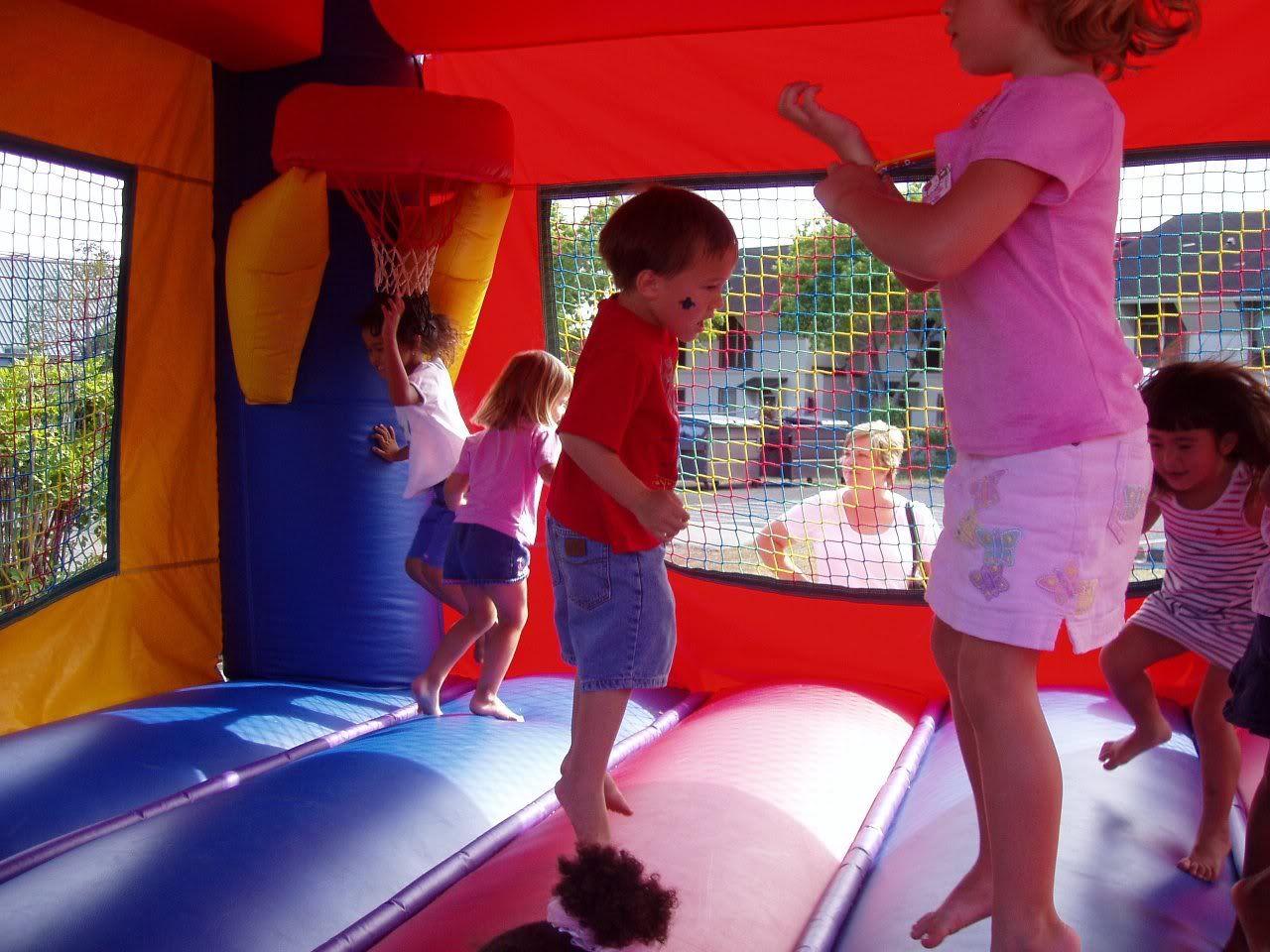 .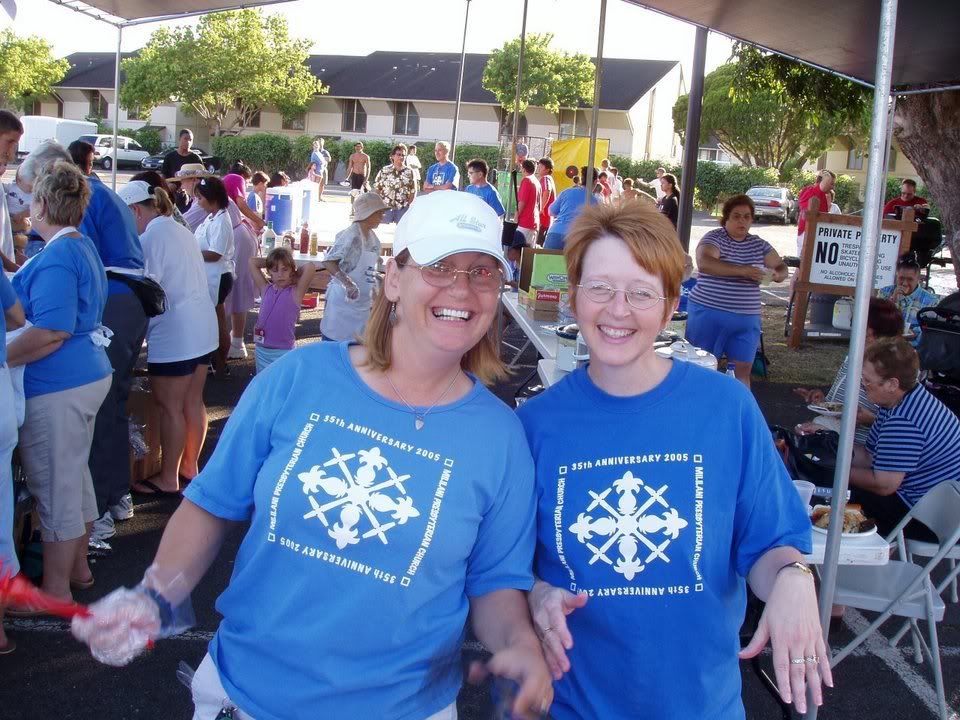 At the end of the day (6:30-7:0 pm) everyone (and I mean everyone) gathers on the church lawn for a big party dance! "We are family!" "Electric Slide." "Macarena" and more. Old and young and just about every race you can think of, dancing for the sheer joy of it. I tried to explain it to a rather distinguished visitor from South Korea..."Just think of it as being like the wedding reception at Cana.....but without the wine!"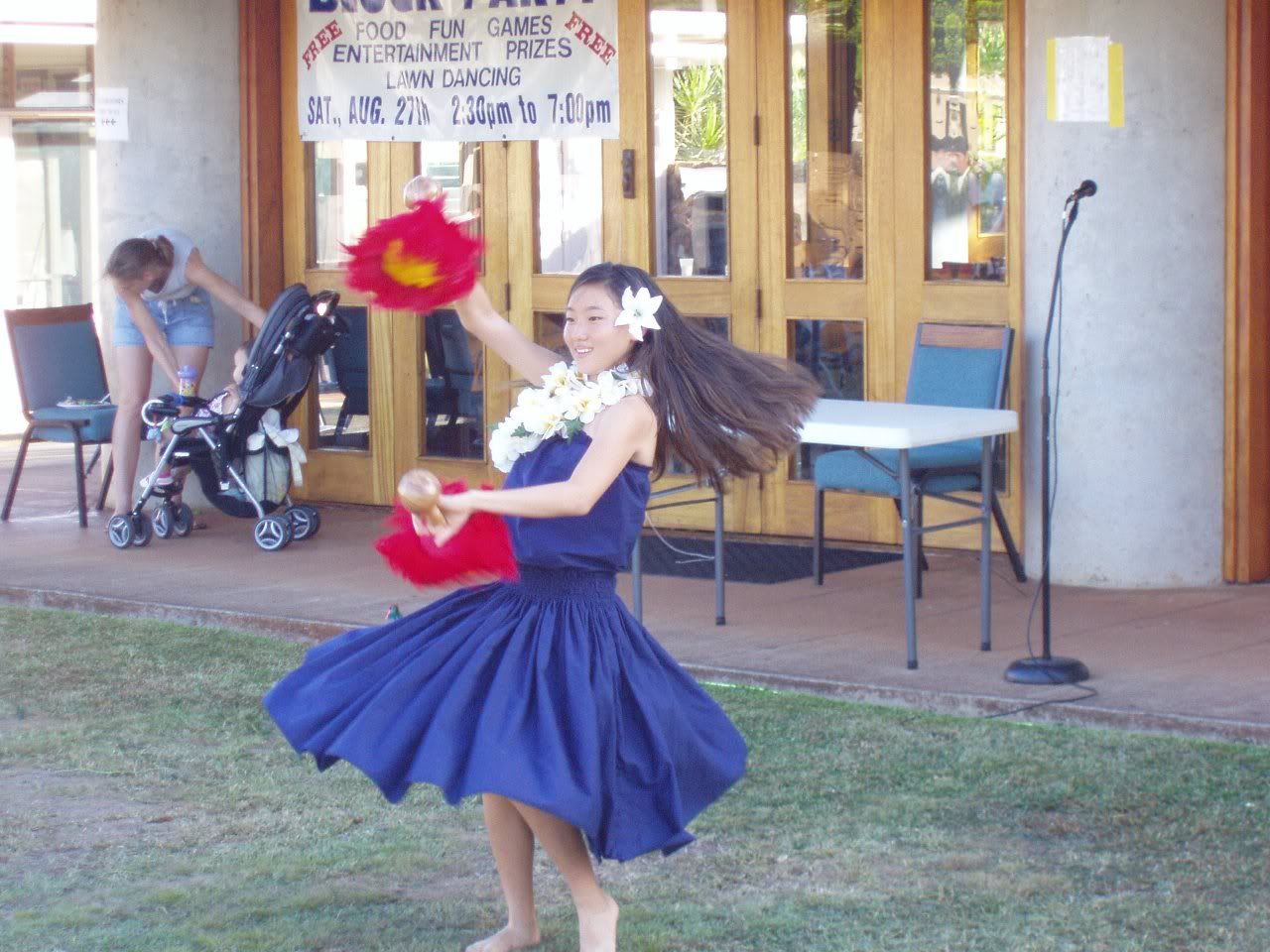 .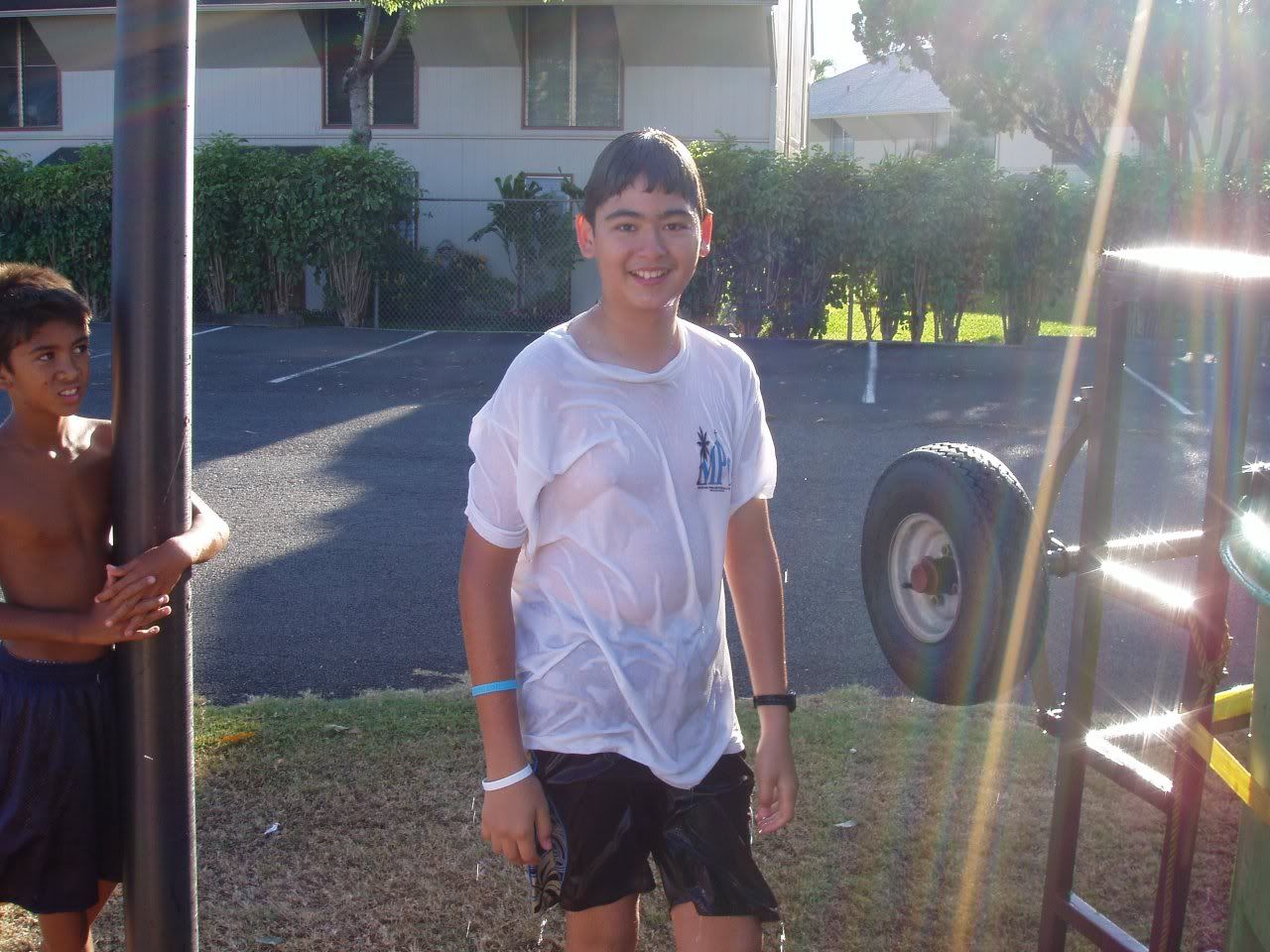 As usual I had a good time, too. I didn't have to sit in the dunk tank this year!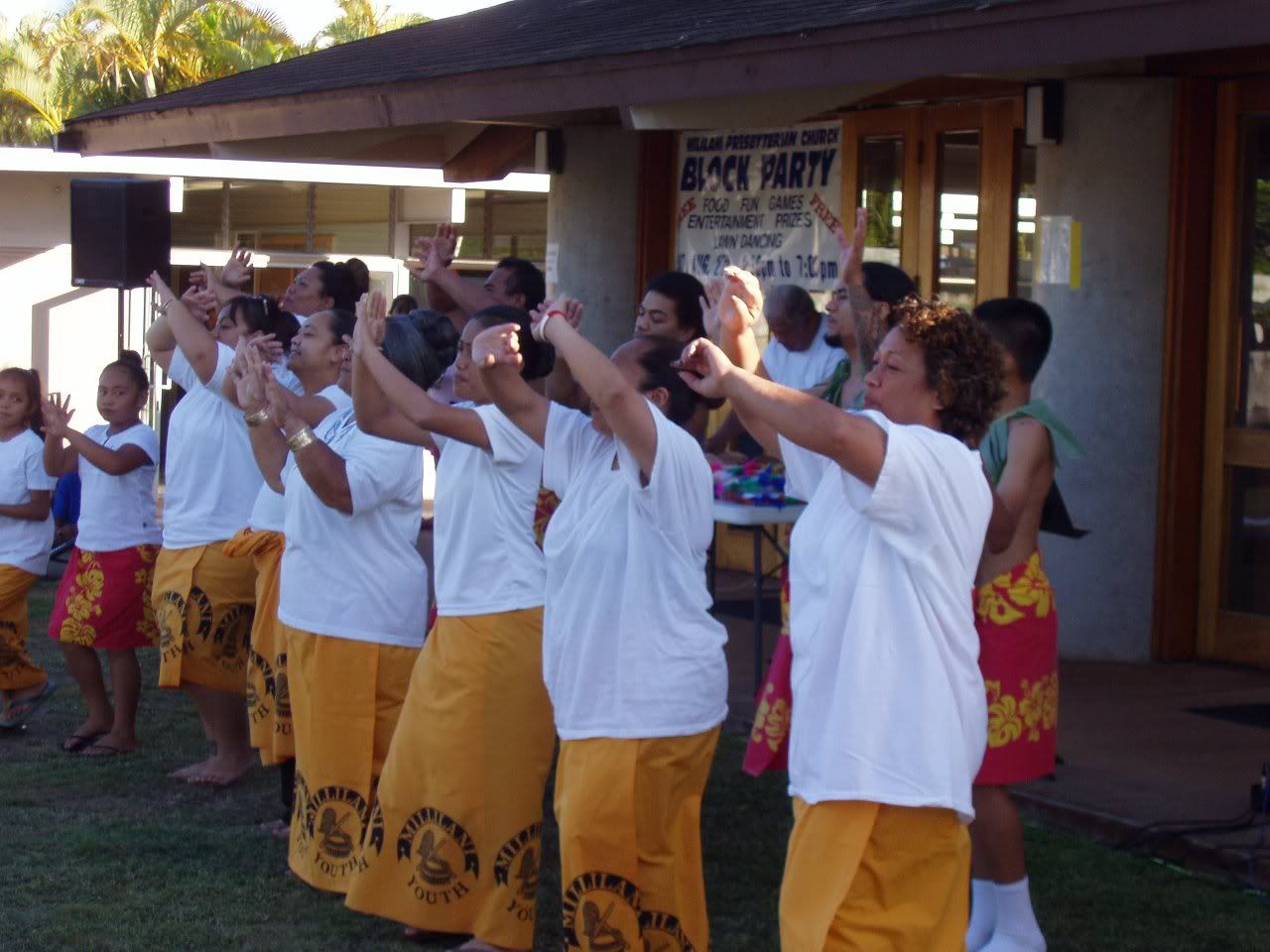 .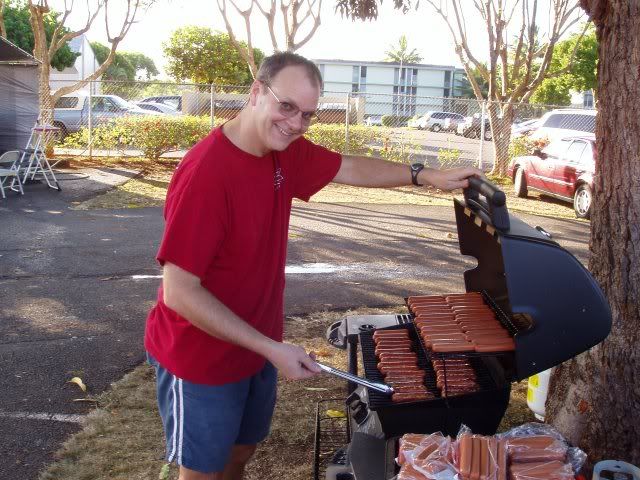 Tomorrow we will celebrate our 35th Anniversary with a special worship service in the morning and a catered dinner, more entertainment and fire-crackers in the afternoon. Yes, the day will literally end with a blast!
.
.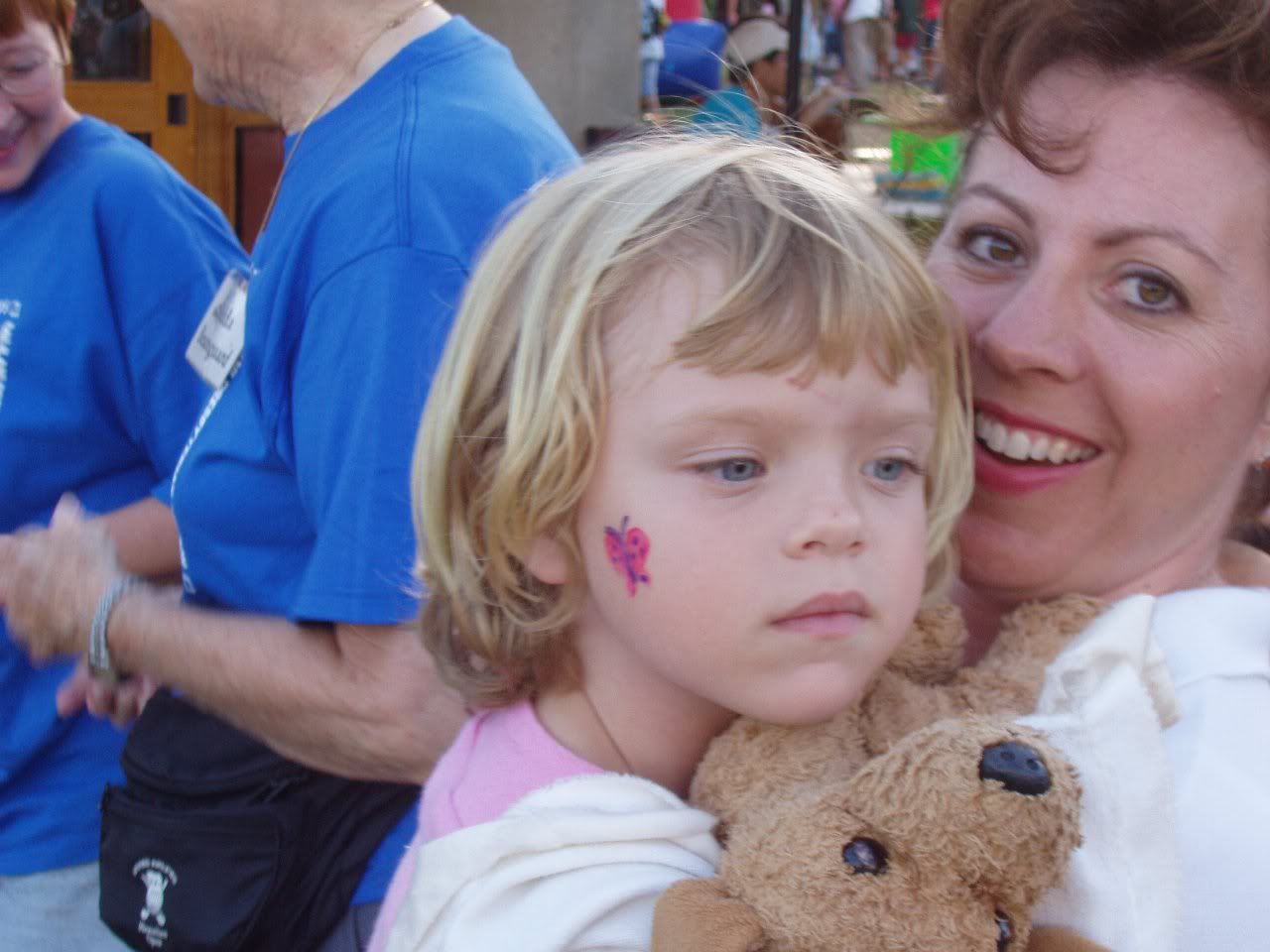 .