PCUSA Moderator Joan Gray Visits MPC in Hawaii
The Moderator of the General Assembly of the Presbyterian Church USA, the Rev. Joan Gray, visited Mililani Presbyterian Church today and shared a greeting and a sermon with our congregation during our morning worship.
We were pleased to have her and husband Bill as our guests. She was gracious enough to stay after for Q & A with our combined adult Sunday School classes.
The Grays were in Hawaii to share in the worship dedication (on Saturday) of the new facilities of First Presbyterian Church of Honolulu which has recently relocated to the Ko'olau Golf Club in Kaneohe.
There she received some encouraging words from fellow worship participant,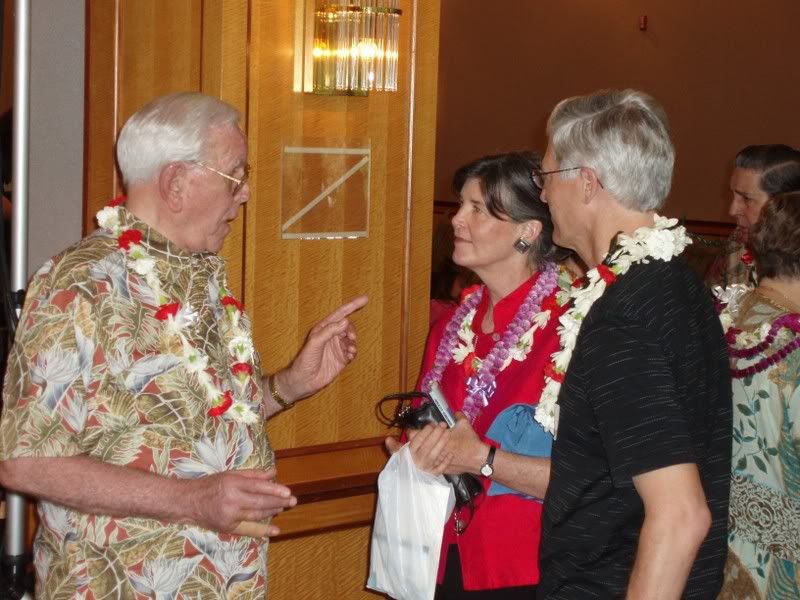 Robert Schuller (of Crystal Cathedral fame)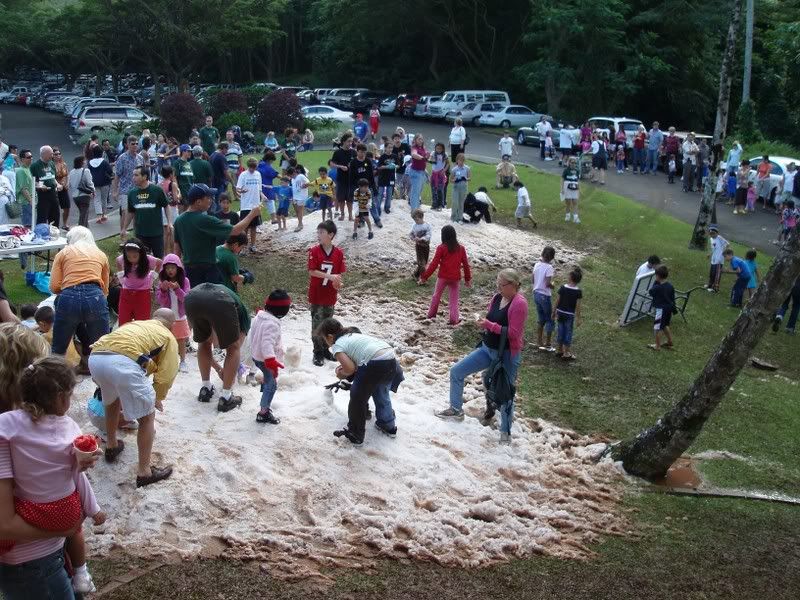 and watched the children play in several tons of "snow" trucked in for the occasion.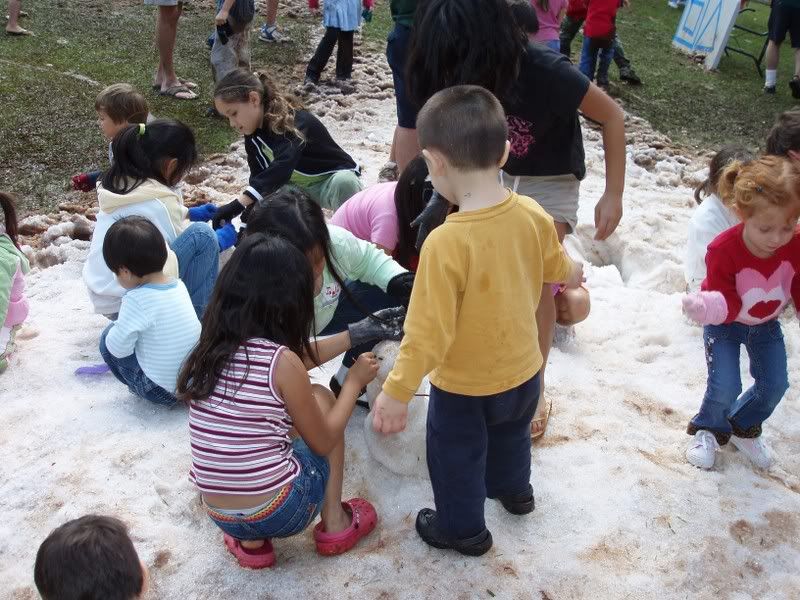 Have you ever seen a Hawaiian snowman before!
This morning she posed with myself, husband Bill and the Rev. Art Sundstrom , pastor of the Chevy Chase Presbyterian Church in Maryland who just happened to drop in for worship while on a personal trip to Hawaii of his own.
I enjoyed the time I was able to spend with the Grays. I was impressed by their acceptance of our informal hospitality.
Joan is, first and foremost, a pastor . . . but not a pastor with a big-steeple, multi-staffed church personality.
In my mind she is the right person to meet with and encourage our denomination during her two-year term as our Moderator (she was elected last June 2006 at General Assembly meeting in Birmingham, Alabama. She and Bill are from Atlanta, Georgia).
Joan is someone who cares for the church and will remind us of our need to love one another as Christ loved us, even though we may differ on many other matters. She believes that Jesus' first question in judgment will not be, "Did you stand your ground on your understanding of scripture?" but "Did you love one another?"
That, I think, is the right question to ask. A question worth asking ourselves every day.