Hawaiian Petroglyphs--Kona
There is very little remaining of pre-contact Hawaiian culture. Captain Cook's "discovery" of the Sandwich Islands (as he called them) in 1778 gave him the opportunity to preserve some remarkable artifacts that would otherwise have been destroyed and lost.
Fortunately, more substantial remnants of this ancient culture, such as gravesites (which are rarely disturbed nowadays), heiau ("temple" sites), fishponds, trails and petroglyphs, remain to be seen. The largest collections of Hawaiian petroglyphs (rock carvings) are to be found on the Big Island of Hawaii.
A nice summary article on Big Island petroglyphs can be found
here
.
One site visited most often by tourists is Puako, located and preserved within the golf course adjacent to King's Village and the Mauna Lani resort. These are by far the easiest to access and are well worth a visit.
On a recent trip to the North Kona coast I explored several of the more interesting petroglyph areas.
The new Koloko-Honokohau National Historic Park just north of Kailua-Kona has several petroglyphs. Here is a photo of one of them:
Further up the Kona Coast is the Malama Petroglyph Trail. It takes about 20 minutes walking through scrub forest before you come to this amazing collection of over 3000 petroglyphs.
As with all Hawaiian petroglyphs no one knows exactly why most of them were carved. Here are photos of some of the Malama Trail petroglyphs (note that those outlined in white have been "vandalized" by photographers who tried to highlight the carving with paint or chalk). Click on any photo to enlarge it: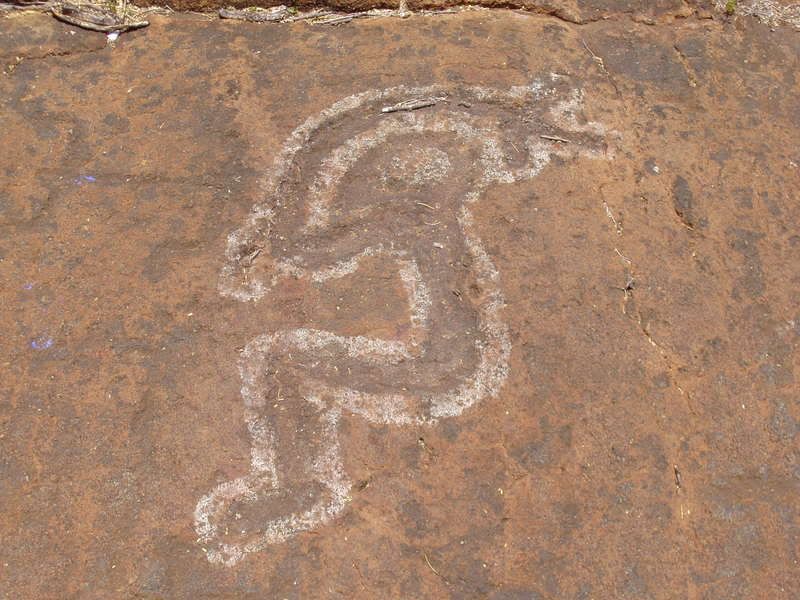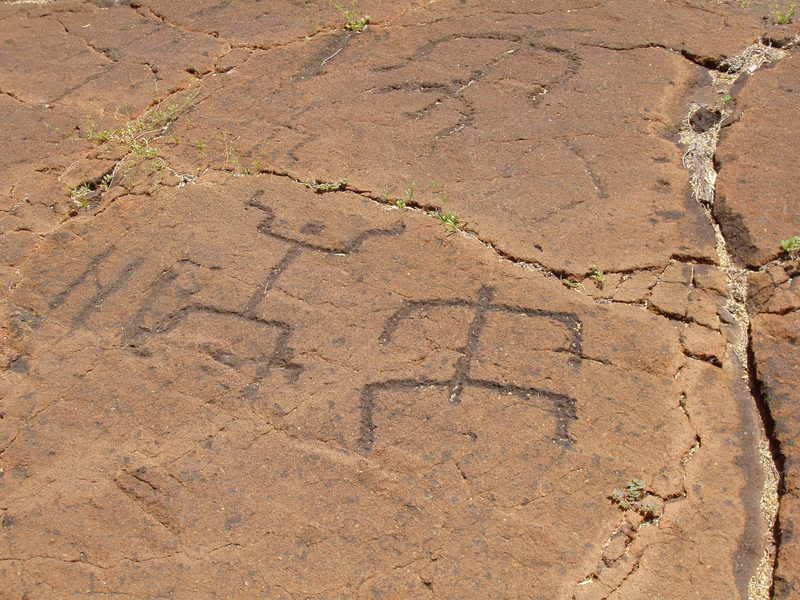 Some carvings (not these) are clearly post-European contact. Others, representing earlier styles, could date back many hundreds of years. Not even the native Hawaiians living today can help with these ancient artifacts.
They do, however, provide a wonderful opportunity to let one's imagination work overtime!