Easter Lily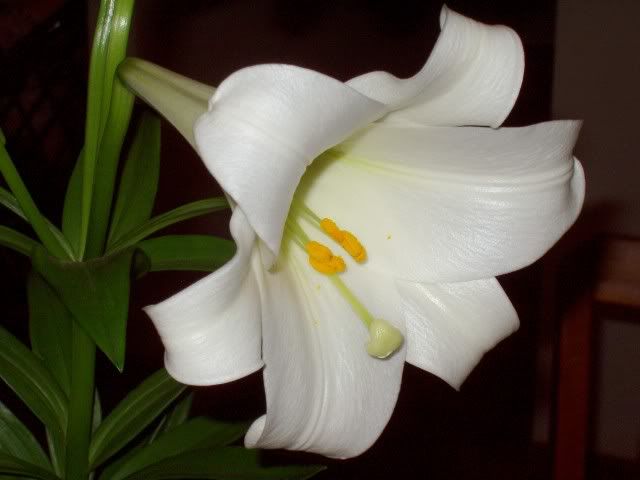 The beauty of Easter and celebration of the Resurrection of Jesus Christ continues at my home with the help of the Easter Lily that we shared during Sunday's worship service. My wife and I actually donated two lilies, one in memory of her mother and one in memory of my father. We only brought one lily home afterwards but it is a beauty and serves as a good reminder of the hope we share with our parents in the good news of God's saving love in Jesus Christ.
In any case, I hope you enjoy the photo while I still get to enjoy the real thing!
Christ is risen! Christ is risen indeed! Alleluia!