Why I Love the Hubble Telescope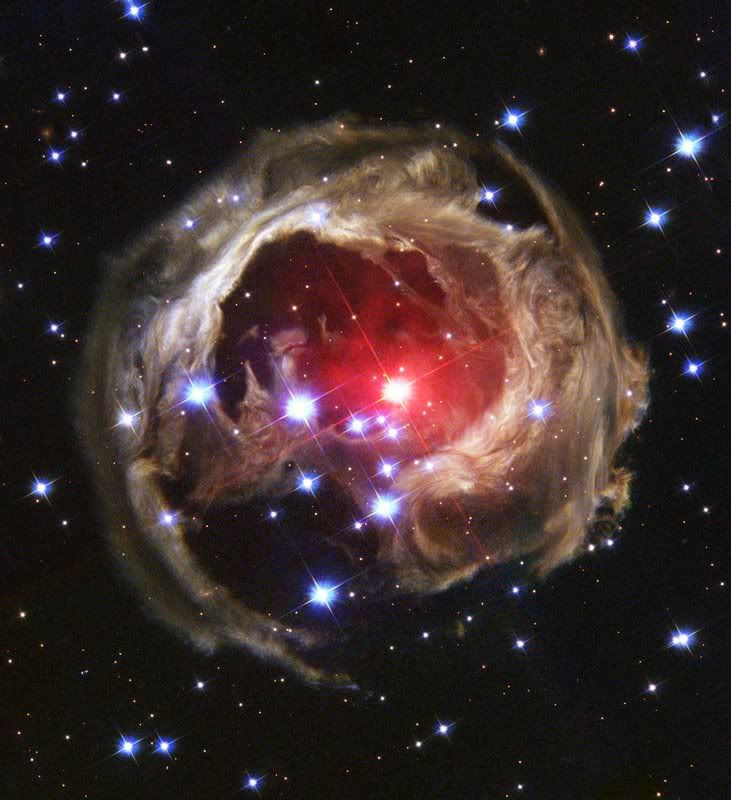 I am so happy that NASA has decided to
refurbish the Hubble Telescope
. It has been the single most valuable and visible contribution to popular astronomy (and scientific, too, perhaps) in history. Its legacy, were it to fall from orbit tomorrow, would be legendary. Yet it has a good many "out-of-this-world" photographs still to take.
For a quick glance at the Hubble's "
Top 100
" photos (based, I think, on internet views) just click on the link. My favorite is at the top of this post. My second choice is at the bottom . . . and I share admiration for this second photo with
lgf
(ht).