Funeral Service at Punchbowl National Cemetery
Every so often I have the privilige of officiating at a memorial inurnment service at the National Cemetery of the Pacific (Punchbowl) in Honolulu, Hawaii. I have written of this before (
here
,
here
,
here
and
here
) but today the weather was especially wonderful and I thought I would include some photographs I took during and after the service.
Today's service was for Ernest Koichi Akiyoshi. Earnest passed away in San Diego over a year ago but I was asked to officiate because he and his wife, had been charter members of my congregation 35 years ago. Earnest had, in fact, been born in Central Oahu and grew up here so this was, for him, a sort of homecoming. His relatively short term of military service had begun in 1948 with the American occupation forces in Germany following the end of World War II.
In any case, the service went well and I enjoyed meeting so many wonderful members of his family. I hope you will enjoy the photos.

The site for the service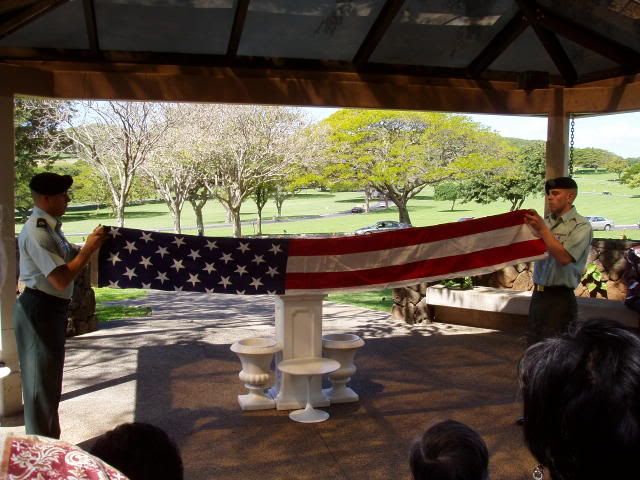 The unfolding of the flag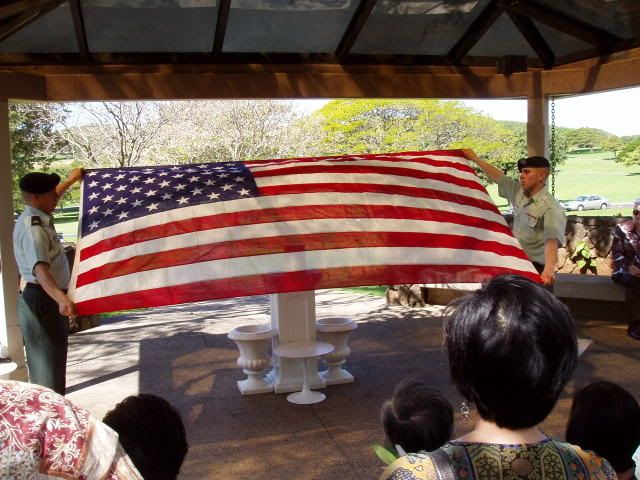 The display of the flag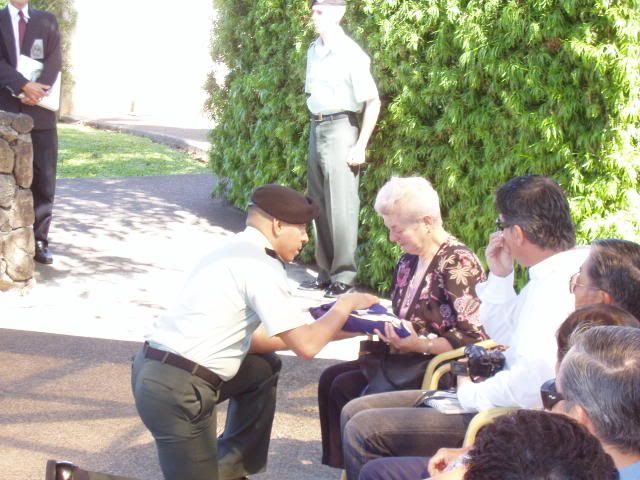 The presentation of the flag



The inurnment site (click to enlarge). Apparently Ernie loved arare!

I then spent 30 minutes paying my respects to those who had given their lives in service to our country. As you look at each picture please say a prayer of gratitude for the one buried there.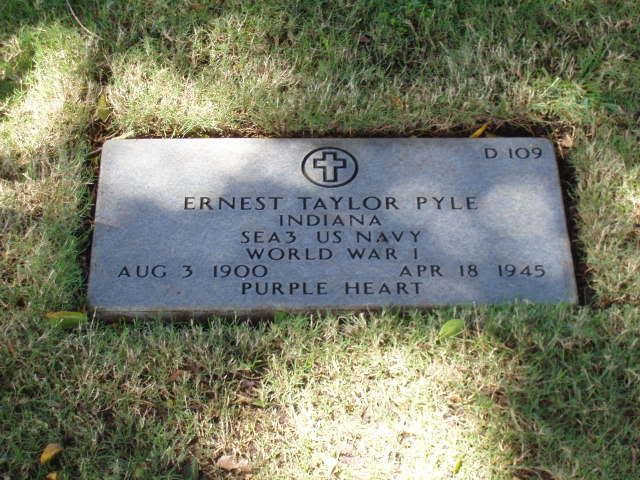 Famed American news correspondant Ernie Pyle, killed in action on Okinawa shortly before the end of WW II



Ellison Onizuka, US astronaut who was born and raised in Hawaii and who died in the explosion of the Space Shuttle Challenger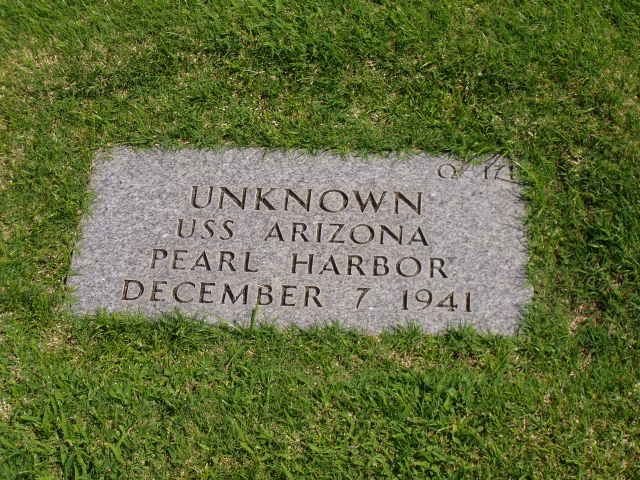 This one speaks for itself



There are more than 100 of these markers adjacent to the gazebo where the memorial services are held. A deeply moving section of the cemetery.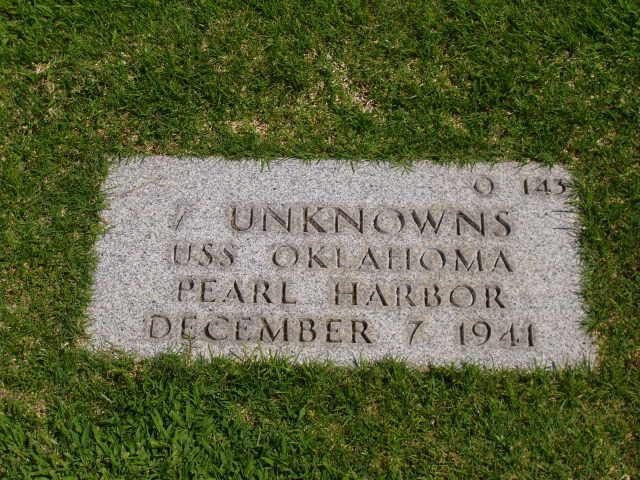 I counted over 80 sailor "unknowns" from the USS Oklahoma in this one section of the cemetery.
If you have never visited the "Punchbowl Cemetery of the Pacific" be sure to do so . . . after you have visited the USS Arizona Memorial and the USS Missouri!