Mother Marianne Cope to Be Beatified
Next Saturday, May 14,
Mother Marianne Cope
(from Syracuse, New York, but famed for her work among the leprosy patients in isolated Kalaupapa, Molokai) will be
beatified
in a ceremony in St. Peter's, Rome.

Folks here in Hawaii, especially of the Roman Catholic variety, are getting excited about this event. Protestants, such as myself, don't really care too much and don't really understand what all the fuss is about.
My interest is because of my wife's connection with the still living but quickly dimishing Kalaupapa community of former Hansen's Disease patients. Every year she leads a transcultural nursing course at Hawaii Pacific University that includes a three-day service-learning project in Kalaupapa. Her interest in the history and spirituality of that place has also become my interest.
For me, good people are good people whether or not they become Roman Catholic Saints or not.
Fr. Damien
and Sr. Marianne will be neither greater or lesser in my mind no matter what the Roman Catholic Church decrees. Our rewards are in heaven, in any case.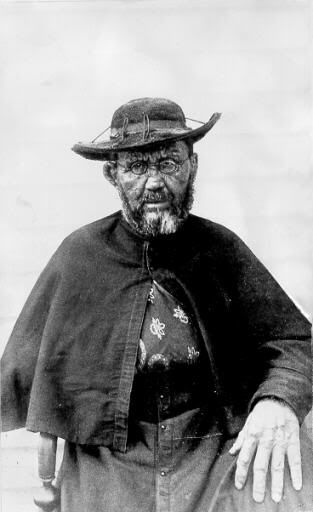 Father Damien
My wife pointed out today that there are already "Mother Marianne" relics appearing on E-Bay. One item for sale is a rosary that "touched the casket" of Marianne sometime between the time of her exhumation on Molokai and reburial in Syracuse.
As a presbyterian-type protestant I am not all that excited about relics (see my post on that subject
here
). My favorite Hawaiian "saint" is
Henry Opukahaia
, who became a Christian convert on a sailing ship to New England. While in New England he attended Yale and began calling on local Christians to send missionaries to Hawaii so that his people might know the truth of God and the Good News of his saving love through his Son, Jesus Christ.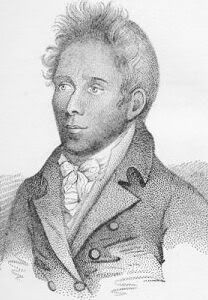 Henry Opukahaia
Unfortunately, Henry died in 1818 before seeing his dream realized. But, not long after his burial in Connecticut, the first missionary company to Hawaii set sail, largely inspired by his love and passion for Christ and the people of Hawaii. They arrived in Hawaii in 1820.

In 1993, while visiting Kailua-Kona on the Big Island of Hawaii, I was privileged to attend the service commemorating the return of Henry Opokaha'ia's body to Hawaii and its burial in Kealakekua.

Now, I cannot ever imagine Henry ever becoming a "Saint" in the Roman Catholic Church. And I can never imagine items associated with him being auctioned off on eBay as holy relics. But Henry is just as much a saint in heaven as Damien and Marianne. No more. No less.

I honor them all for the same reason that they have been honored by their Lord and Savior. I am confident that each of them have heard those glorious words declared, "Well done, my good and faithful servant."

Someday, I should like to hear those words spoken of me as well. Although not worthy of the honor, I would enjoy spending eternity with folks like these!