Promotion to Commander
My good friend, Mark, was promoted to the rank of Navy Commander yesterday morning. Here are a few photos of his promotion ceremony that took place at Pearl Harbor. The lovely lady is his wife, Cathy. My contribution to the event was to photoshop a promotion poster for Russel Crowe's movie "Master & Commander" and insert Mark's picture and name. Cathy used the photo for the cake at the reception.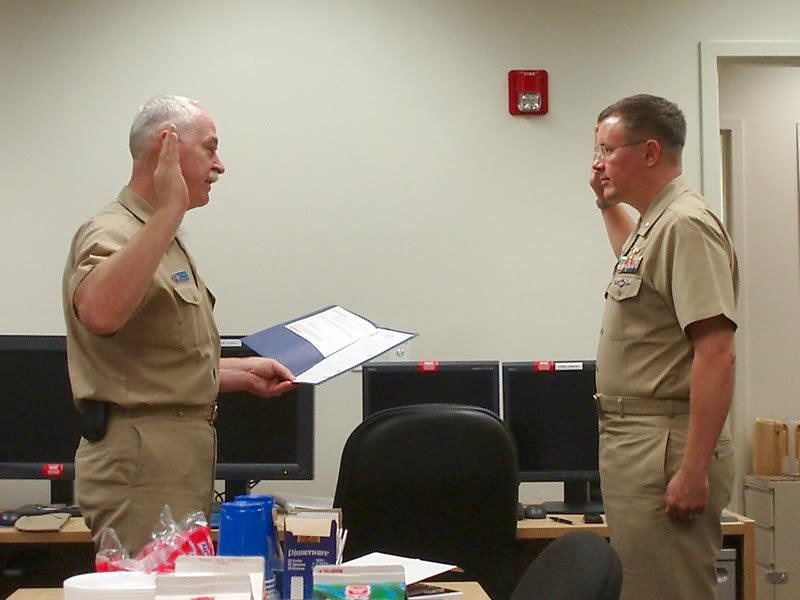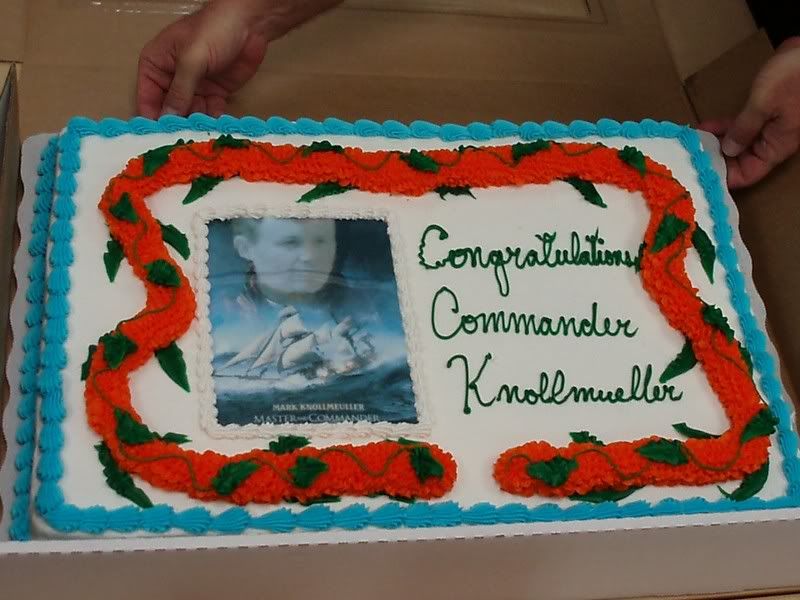 Mark is now off to DC where he will continue to serve with distinction. We are blessed as a nation to have such men in our military service as Mark.