Tweedie Twiplets Up Close and Personal
Here they are in living, breathing color! While in LA yesterday to attend a Presbytery meeting I stopped by my nephew and his wife's home and got to see their entire family all together in one place! Makaia had only come home from the hospital the day before. They are beautiful. And their parents aren't looking too bad, either! Just exhausted!
Enjoy the pictures. You can make them larger by clicking on them.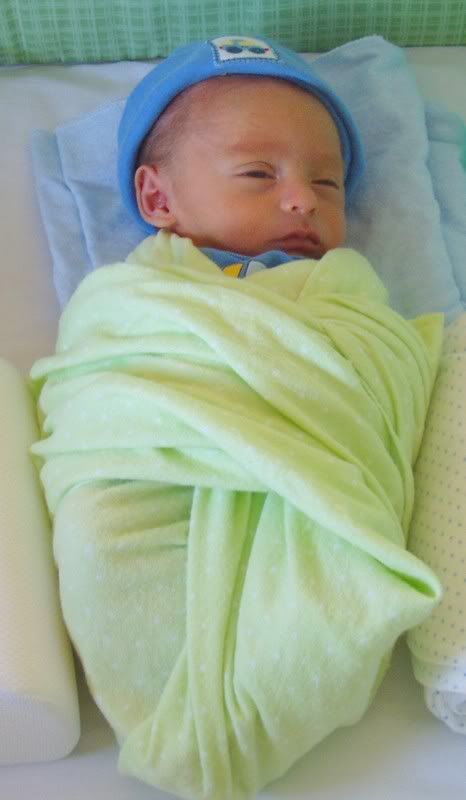 From Left to Right: Jonathan, Makia & Nicholas